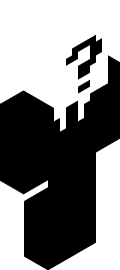 Top Donator
Your name and skin can be here!
Recent Payments
loissie Sapling -> Petal Upg
loissie x1 Karu Crate Key
Kibby0w0 Petal -> Lotus Upgra
Kibby0w0 Sapling -> Petal Upg
Kibby0w0 x1 Okami Crate Key
Server Status
play.pokemeadows.com
3 / 80
Impressum
Dienstanbieterin/Service Provider:
Tebex Limited
Levy Cohen & Co, 37 Broadhurst Gardens, London, United Kingdom, NW6 3QT.
E-Mail: checkout-support@tebex.io
Link zur elektronischen Kontaktaufnahme
Geschäftsführung: Lee McNeil, Liam Wiltshire
Tebex Limited ist eine nach Englisch und Walisisch Recht gegründete und registrierte Gesellschaft. Registernummer: 08129184.
VAT nummer: GB167189962 & EU372035465